Timeless Competitor of Butters: Nanoil Castor Oil in Hair Care
---
Classics never go out of style; in hair care, castor oil is like the little black dress. Thanks to this very oil, natural hair repair has its glorious place in hair care. Even though castor oil isn't as exotic as natural African butters, it tops many of them in terms of effect, even more so if you choose finest quality like Nanoil Castor Oil. Discover ideal product for low porosity hair… and other types as well.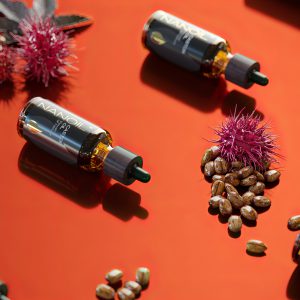 Castor oil, or the maestro of natural hair care
All cosmetic butters stack up poorly when compared to powerful castor oil. Mafura, tucuma or murumuru butters and their sophisticated names are left behind. Even Shea butter is not as popular as castor oil because there is a huge plus that the cold-pressed oil extracted from the seeds of beautiful castor plant has, that is being budget and effective at the same time. Also, it keeps fresh long, not going rancid, and is a component of home cosmetics making them longer-lasting.
Castor oil's effect on hair
After leaving castor oil in hair, all you do is rinse it thoroughly to make sure no residue builds up on hair stem. You'll be pleasantly surprised by the lovely shine and deep color your hair gets. Even limp oily hair becomes voluminous, feels soft and has lifted roots. Castor oil is a serious competitor of hair butters, especially the top-quality one, that is Nanoil Castor Oil.
Nanoil Castor Oil, the highest quality, the best hair oil
Indeed, it does matter which castor oil is going to enter your bathroom. The quality matters and Castor Nanoil has it. It is a premium product and top quality in hair care confirmed by Ecocert. Nanoil Castor Oil is unrefined, cold-pressed and pure; in other words, it represents the best qualities of castor bean seed oil.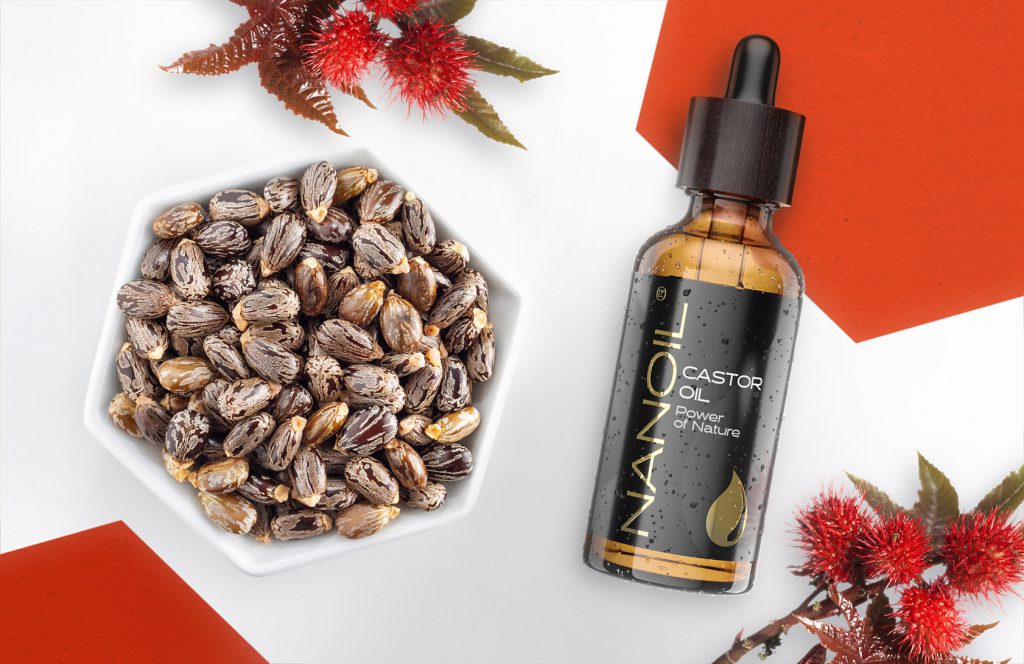 Zero parabens or synthetics, ideal both for use on scalp and hair. Nanoil Castor Oil has gained huge popularity and is among top recommendations as perfect hair oil treatment to cure hair loss and stimulate growth. This oil also effectively repairs nails, helps while making DIY cosmetics and is a great OCM base oil: that's the very oil that the whole blogosphere raves about. Women like to use Nanoil Castor Oil as a face cleanser, makeup remover and addition to homemade masks and scrubs.
Nanoil Castor Oil perfect for low-porosity hair and… all other types!
Working on all types of hair is its great advantage. The oil is unusual, thick and heavy yet not weighing down the hair. It has a great effect on scalp, strengthens hair and follicles, keeps tresses from falling out. No matter if your hair is thin, thick, greasy or limp, castor oil is a bull's-eye when you want to naturally strengthen and improve the looks of hair.
Effect? Voluminous, strong, beautiful hair having amazing color and healthy structure, growing quickly and looking gorgeous. One simple oil and so many benefits. This must be Nanoil!
Learn more about castor oil hair care here nanoil.us/castor-oil