How should you use hair butter?
---
Hair butters are nothing else but natural oils. Its "true side", i.e. liquid form is to be seen when the temperature is a bit higher (more or less 33 °C ).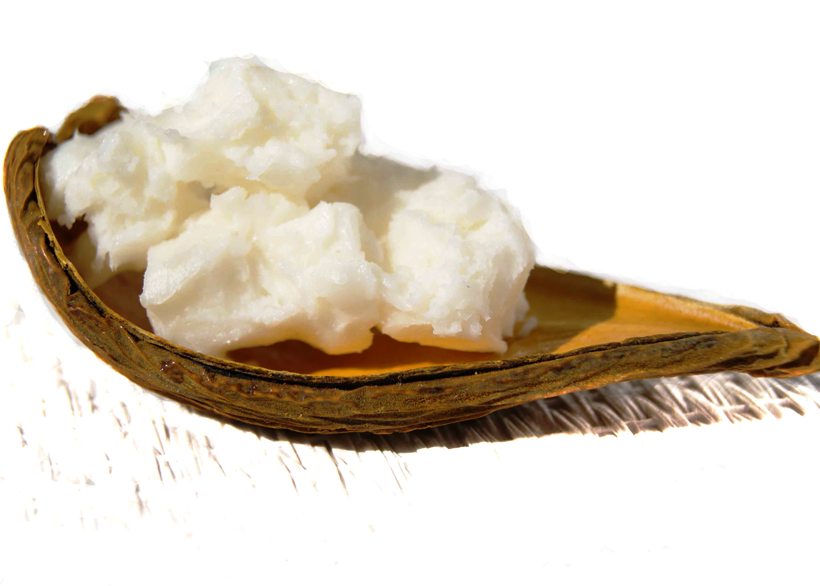 However, these usually have form of solid butter, which prior to application on hair needs to be heated up. Small amount of hair butter is usually melted in hands, but it can be also done over a water bath. Liquid form of butter, i.e. oil, is easier to apply on hair. On the other hand, the solidified version is easier to mix with balm or conditioner (one of methods for applying hair butter).
The best effect on hair and even better nourishment for hair is obtained by applying butter both on hair and scalp. Heat up butter in your hands and apply small amount evenly on scalp, then on the entire hair length. The butter should be kept on hair as long as it is possible (you can leave it overnight and wash down in the morning with shampoo). Optimal time for the butter to "stay" on hair is about an hour.
Hair butter is good to combine with conditioner or balm. In order to do that, you do not have to melt the butter, just mix it with a conditioner or a hair mask. Keep the mask on hair for 10-15 minutes (or as long as it is recommended by the manufacturer). Addition in form of hair butter will heighten the conditioner action and penetrate inner hair structures, to protect it and regenerate hair fibres.
Great protection and regeneration is provided to hair when hair butter is applied on damp strands right after hair wash. You have to apply it more or less at the half of hair length and leave it on. Hair butter will also protect hair against hot air produced by the blow dryer, speed up drying time, ensure gloss and make it easier in stylisation.
Hair butter can be applied on dry hair as well, but in form of strengthening serum for ends. It will absorb fast and protect hair against all sorts of damages, while providing them with softness and gloss.
Universal application, natural composition, action based on deep regeneration and hair protection as well as efficiency make hair butters truly prestigious product, that should be in a cosmetic bag of every girl.